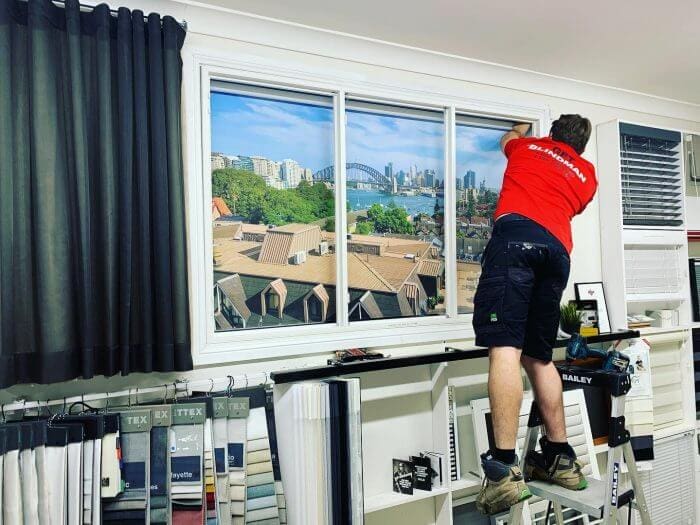 Selecting appropriate window furnishings can reduce heat entering your home by up to 90% in summer and keep it around 40% warmer in winter.
By making the right choice of window furnishings you can reduce the need for airconditioning, thereby reducing your electricity expenses as well as improve the comfort of your home by providing insulation from the elements.
The Australian sun can be quite harsh and can cause damage and fading to your home furnishings and floor coverings. This can be minimised by choosing good quality window coverings to filter out harsh UV rays and provide a protective barrier between glassed areas and your home furnishings.
We have many Australian made options available which provide different levels of insulation and visibility to the outdoors which can be customised to your needs. These include:
• Plantation shutters constructed from poly resin or timber
• Blinds made with blockout, light filtering or sunscreen materials
• Curtains in sheer, room darkening and blockout fabrics
• Honeycomb blinds with different levels of insulating cells
• Verishades in beautiful soft fabrics
• External Awnings manufactured in canvas, mesh or acrylic material
• Zipscreens using a variety of mesh fabrics providing different levels of blockout and vision.
Some of the features of the above products you should consider when choosing the best window covering for your needs are:
1. Poly plantation shutter blades are manufactured with a solid poly resin core which is an excellent insulator
2. Blinds can be made in a wide range of blockout, light filtering and sunscreen fabrics which provide different levels of vision and temperature control. A popular and very practical option is a double roller blind which combines a blockout and sheer blind on the one window giving you the ability to adjust the amount of coverage according to your needs
3. Honeycomb blinds have a cell type construction with pockets that hold insulating air. For a higher level of insulation they are also available with foil lined cells
4. External awnings manufactured in canvas materials are very effective in keeping the harsh summer heat off your windows
5. Zipscreens provide excellent insulation for alfresco areas which will make these areas comfortable for use all year round.
For professional assistance in making the right choices for your home, contact Blindman's experienced team on 4577 6671 to find out more about our range of custom made, beautiful window furnishings which will enhance the comfort and enjoyment of your home whilst providing protection all year round from harsh hot and cold weather conditions.