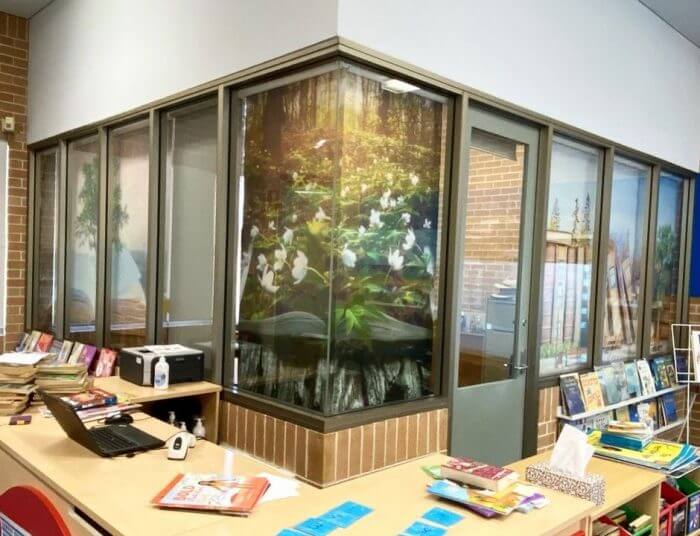 Custom Printed Roller Blinds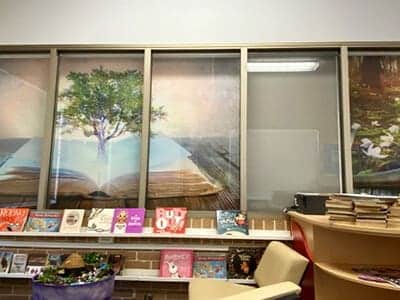 Blindman was given a brief to install roller blinds in the Library building which were to be screen printed with a selection of prints that would create unique window coverings in order to make the area look more inviting for young school students.
A selection of suitable pictures were chosen from our stock photo range and then these images were printed onto roller blind fabric which was then manufactured into these custom roller blinds.
These blinds serve the dual purpose of providing privacy but at the same time being a colourful and beautiful window furnishing for this school library.