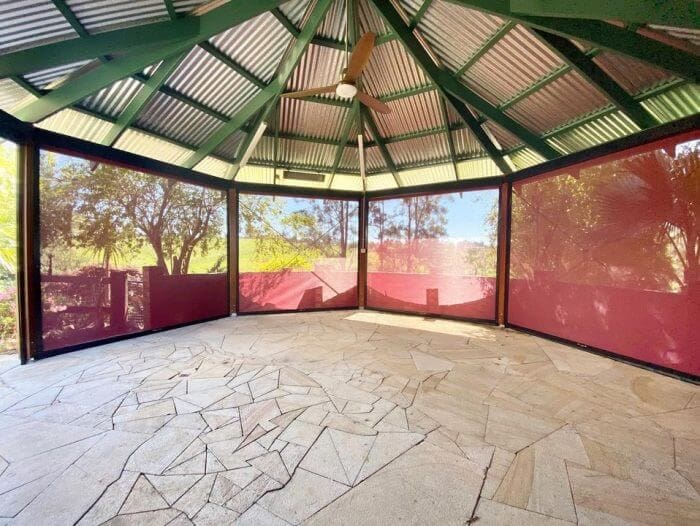 This customer had large outdoor gazebo they wanted to utilise to entertain guests and in which they could hold family get togethers, parties and celebrations.
We installed zipscreen side retention awnings to each of the openings which had the benefit of turning the gazebo into a wonderful outdoor room which could be utilised for multiple purposes.
The zipscreens have the benefit of providing insulation keeping the area cooler in summer and warmer in winter as well as protecting from the weather elements such as wind and rain while entertaining. These zipscreens can be motorised and operated with a remote control or through a WIFI hub using your mobile phone.