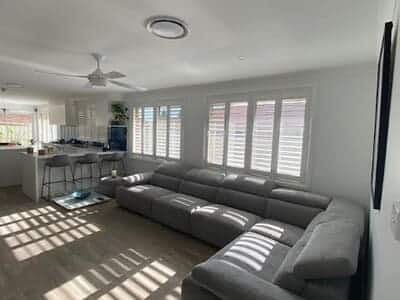 This customer had just renovated his home at Glenmore Park and was looking for modern plantation shutters to give his home a contemporary look similar to what he had seen in the display homes he had visited to get ideas for his renovation.
We also pointed out that besides the beauty of these polymer shutters they provided many additional benefits including excellent insulation and light control, fire retardancy, as well as being long lasting and very easy to look after.
He also liked that plantation shutters added substantial value to his home and will make his home more attractive to potential buyers should he decide to sell in the future.
Polymer Plantation Shutters