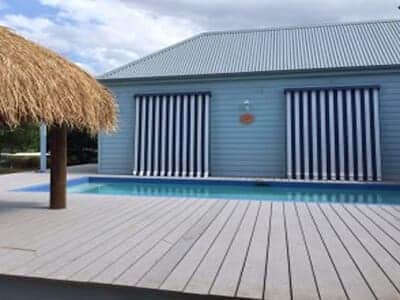 This customer was looking for an outdoor product to stop the harsh Australian sun from heating up their windows on their building.
They selected automatic awnings in a beautiful nautical blue and white strip in heavy duty, 100% blockout canvas fabric from the Barrington range. These awnings were completed with blue aluminium hoods to protect the fabric.
These awnings with these blue and white stripes provided a beautiful aesthetic look to this outdoor entertaining area which the customer was very happy with.